Gemstones of a capella choral music
Hallgrímskirkja · 04/11/18 at 5:00 PM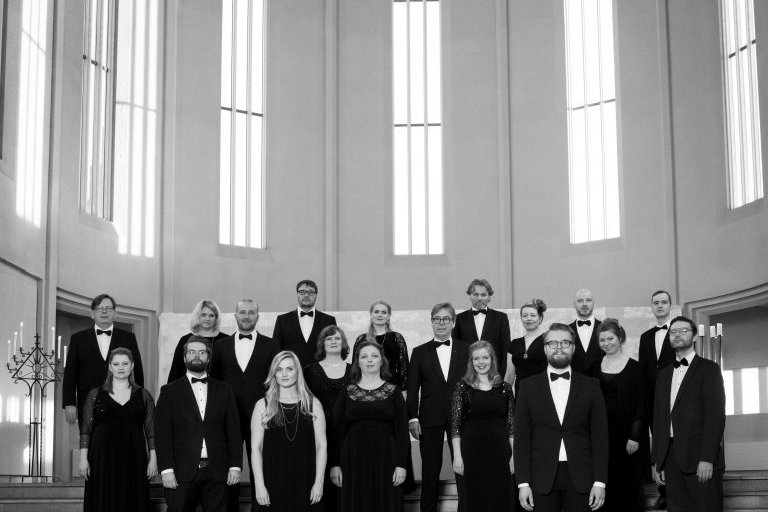 Sunday November 4 at 5 pm
Hallgrimskirkja Chamber Choir Schola cantorum
Conductor Hörður Áskelsson
Program:
MEDIA VITA by John SHEPPARD 
MISERERE by James MacMILLAN
REQUIEM by Kjell- Mörk KARLSEN
All Saints' day, is celebrated on the first Sunday of November. It is a day of remembrance for the faithful - to reflect on and express gratitude for their loved ones who have died. Many beautiful sacred compositions - requiems, motets and hymns - are connected to this day. It has been a tradition for many years at Hallgrímskirkja to celebrate All Saints' day with a concert.   
In this year's concert, Schola Cantorum, The Chamber Choir of Hallgrímskirkja, presents sacred compositions by composers known for their beautiful musical language, that connects the past and the present.  
Schola Cantorum 
Schola cantorum is the Hallgrímskirkja multiple prize-winning chamber choir, founded in 1996 by its conductor Hörður Áskelsson. Schola cantorum was awarded the "Performer of the Year 2016" by the Icelandic Music Award in March 2017. Schola cantorum has from the very start played an important role in Icelandic music scene with a repertoire that consists mainly of renaissance, baroque and contemporary music including numerous premier performances by Icelandic composers. The choir gives regularly concerts in Iceland and has given concerts in Norway, Finland, Germany, Italy, Spain, Japan, Switzerland, France and USA. In April 2017 the choir was invited to perform in 5 concerts in the Reykjavik Festival in Walt Disney Hall in Los Angeles, organized by the LA Phil, and received outstanding reviews in world known newspapers like NY Times, LA Times etc.