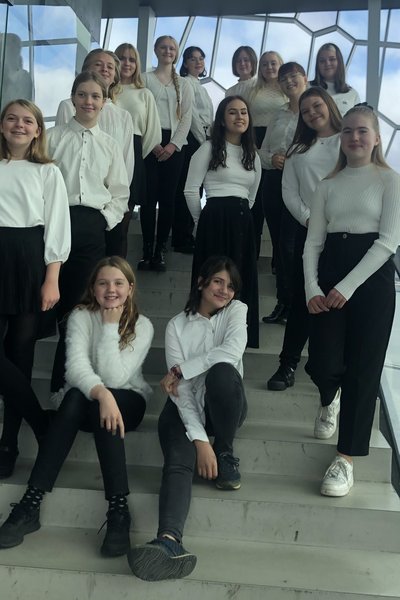 The Graduale Choir is a youth choir for 12-18 years old girls. The choir works with diverse repertoire, pop songs, contemporary music, early music and everything in between. The group is a part the Choir school of Langholtskirkja, founded 1991 by Jón Stefánsson. The main goal of the school is to train ensemble singing, music theory and singing technique.
Graduale has sung in international competitions with good success and has been awarded several times. It has performed in many countries, Denmark, Portugal, Canada, Finlands and also in many places is in Iceland.
Notable performances recently is concert the Icelandic Sinfonia, Hansel and Gretel with the Icelandic opera and a concert with the Icelandic pop icon, Salka Sól. Ahead for the choir are many exciting projects, for example collaboration with Disney, a project with the Icelandic Symphony Orchestra and solo concert with various repertoire.