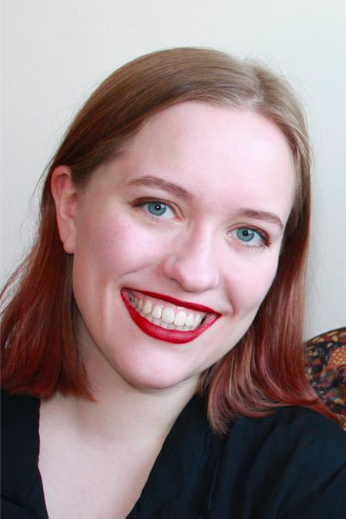 Valgerður Helgadóttir was born in 1995. She started her singing education at Tónlistarskóli Reykjavíkur, The Reykjavík College of Music, in 2011, but had prior to that been studying other musical instruments. 
Her teachers have been Þórunn Guðmundsdóttir and Hlín Pétursdóttir Behrens. Valgerður has varied organisational experience from her years at the college MR where she was, amongst other, 
part of the student administration of the MR choir and was one of the founding board member of the Feminist Society of MR. She was also in the school's production of the musical Leg where she played Amma and sang the opening song. At The Reykjavík College of Music she has participated in operas by Þórunn Guðmundsdóttir. In 2015 as Púki in Sæmundur Fróði and in 2016 as Gilitrutt in Hlini kóngssonur. Valgerður will appear in Operadays Kópavogur in the octet Fjárlaganefnd and the trio Kamína.