Íris Björk Gunnarsdóttir
Singer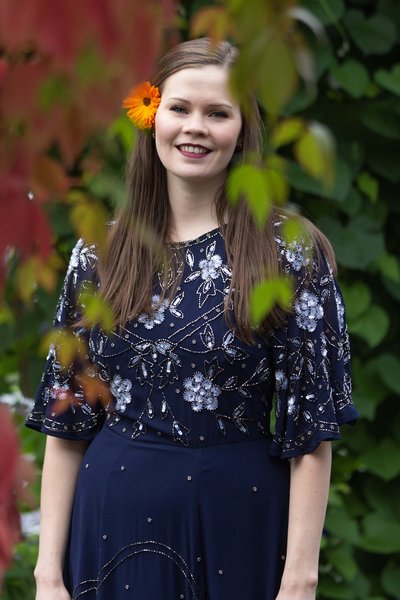 Íris Björk Gunnarsdóttir, soprano, was born on the 14th of August 1992. She started her vocal studies when she was 21 years old at the Singing School of Sigurður Demetz in Reykjavík. The first three years the main teacher was Valgerður Guðnadóttir followed by Sigrún Hjálmtýsdóttir/Diddú for one year before graduating 2017. Íris Björk is currently studying at the Iceland University of Arts. Her teachers are Þóra Einarsdóttir, Hanna Dóra Sturludóttir, Kristinn Sigmundsson and Ólöf Kolbrún Harðardóttir. In parallel, she also takes private lessons with Sigrún Hjálmtýsdóttir/Diddú.
Íris Björk did early on as a child start singing in choirs  and has continued since then. The last three years she has been singing in Kór Langholtskirkju and from autumn of 2016 also in Graduale Nobili.
In the beginning of 2018 she participated in Vox Domini, a singing competition conducted by the Association of Icelandic Singing teachers. She won first place in the open class and was awarded the title "Voice of the Year 2018."
In november she will have her first solo concert in Harpa, which is a part of the awards for winning the competition.