Hlín Pétursdóttir Behrens
Singer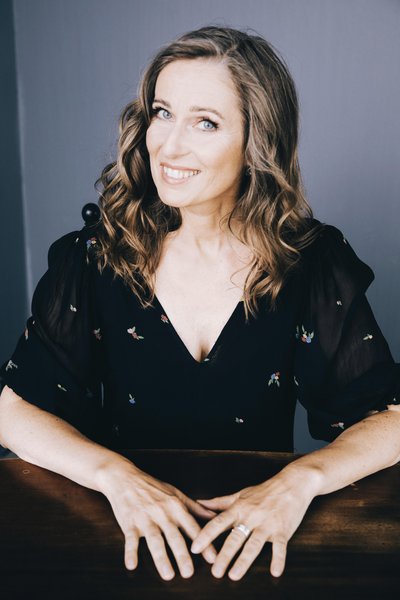 Hlín Pétursdóttir Behrens began her studies at the Reykjavik College of Music and later graduated from the opera class of the Hochschule für Musik und Theater in Hamburg. She worked as an opera singer on the European mainland for twelve years, and was for the main part of that time under contract at the Staatstheater am Gärtnerplatz in Munich. In Germany she also enjoyed guest contracts in Stuttgart, Karlsruhe, Bonn, Bremen, Nuremberg and Frankfurt, while other roles took her further afield to Austria, Switzerland and France. At the Icelandi opera Hlín sang the role of Musetta and Clorinda, and Ännchen with the Summer Opera at the Festival of the Arts. Among her many roles in operatic repertoire are Despina, Zerlina, 1. Dame, Papagena, Blonde, Sophie, Najade, Musetta, Frasquita and Olympia, as well as several roles within the genre of operetta. 
Hlín has performed most major works of the sacred oratorio repertoire, as well as Stravinsky´s Les Noces and Orff's Carmina Burana. She has sung Lieder from the romantic era, French Chansons, the songs of Hugo Wolf and Richard Strauss, but also placed an emphasis on twentieth century composers such as Korngold, Zemlinsky, Kurt Weill and Benjamin Britten, and of course on Icelandic music both traditional and contemporary. Hlín has premiered a number of compositions by Icelandic composers and as part of the series Hljóðön in Hafnarfjörður  and the festival Dark Music she performed pieces by Elín Gunnlaugsdóttir, Una Sveinbjarnardóttir and Kaija Saariaho. She has also worked with the Skálholt Baroque Ensemble in the Skálholt Summer Concerts and appeared in concerts in Sweden, Norway, Finland, Germany, the United States and China. Her first cooperation with Guja Sandholt was the performance of Stabat Mater by Arvo Pärt in the Summer festival in Skálholt Cathedral. She has also sung his St. John´s Passion in Buxtehude and Hamburg. 
Hlín taught in Reykjavík for several years, at the College of Music, The Sigurður Demetz Singing School and at the Academy of the Arts. She now teaches at the Music School in Egilsstaðir and the Music School in Fellabær.
Hlín Pétursdóttir Behrens is the artistic director and co-founder of Austuróp, the opera company of East Iceland. Before that, whilst chairman of The Classical Musicians' Association she founded the Harpa Welcome Home series, curating the concert series Klassík í Vatnsmýrinni in the Nordic House.