Ragnheiður Ingunn Jóhannsdóttir
soprano and conductor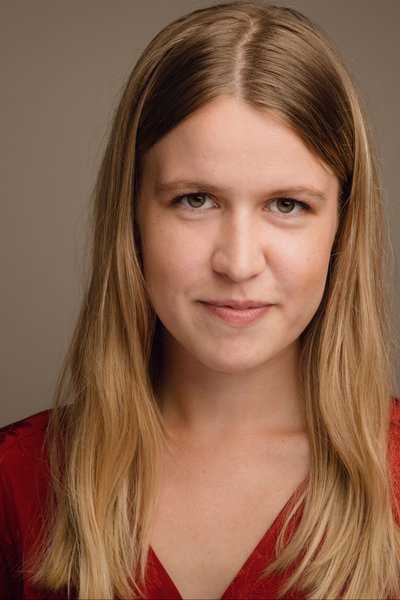 Ragnheiður Ingunn Jóhannsdóttir graduated from the Iceland University of the Arts in the spring of 2021 with a double bachelor's degree in violin and vocal performance, with orchestral conducting as an extra subject. She then finished a master's degree in Vocal Performance from The Royal College of Music in Stockholm in 2023. In 2022 she was one of six young conductors to be accepted into the Malko International Academy for Young Conductors with the Danish National Symphony Orchestra at the DR Concert Hall where she studies with Fabio Luisi, Ole Faurschou and Henrik Vagn Christensen until the spring of 2024.
In November 2022 she performed as a soloist and conductor (at the same time) at her concert "Soprano takes the baton" at the Reykjavík Opera Days in Eldborg, Harpa Concert Hall in Reykjavík, with a chamber orchestra, premiering three Icelandic pieces, written especially for her, and performing Zerbinetta's aria by Richard Strauss. Following that, she was awarded the rising star prize as "The Brightest Hope in Icelandic Music" at the Icelandic Music Awards in March 2023.
In Reykjavík, Ragnheiður was the winner of the classical singing competition Vox Domini in the spring of 2022 and was named "Voice of the Year". In March 2023 she sang the soprano solo in Mahler's 4th symphony with the Iceland Youth Symphony and in May 2023 she sang and conducted arias by R. Strauss and A. Berg with the Iceland Symphony Orchestra, after winning the orchestra's soloist competition.
As a child she sang and acted in various theatrical productions, both at Iceland National Theatre and Reykjavík City Theatre. She sang the role of Alice in the Iceland University of the Arts production of Alice in Wonderland, a new opera by John Speight in 2021, and has performed as a soloist with choirs in Stockholm, for example in Bach's Matthew Passion. In June 2022 she performed in the opera Hrafntinna at the Reykjavík Arts Festival, as well as performing at Songfest, Hafnarfjörður. As a violinist she has performed as a soloist with the Reykjavík College of Music Symphony Orchestra, played in the Iceland Symphony Orchestra and been the concertmaster of the Iceland Symphony Youth Orchestra and other youth orchestras in Iceland, as well as performing with various artists at recordings, concerts and music festivals in London, Germany, Sweden and the Netherlands.
Photo: Francisco Javier Jáuregui