Opera dinner in Iðnó - Così fan tutte
Iðnó · 26/10/22 at 7:00 PM
Iðnó · 27/10/22 at 7:00 PM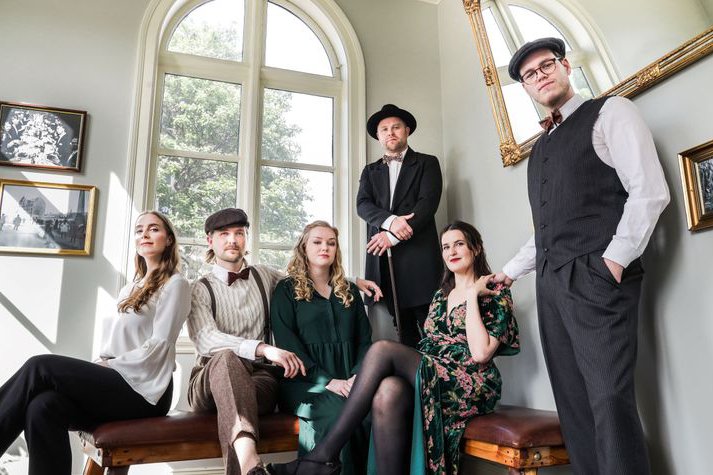 Opera dinner in Iðnó - Così fan tutte by Mozart is the first opera production of a newly founded music company in Iceland "Kammeroperan". The show offers a unique evening for the audience, where they enjoy a three-course dinner organized by Iðnó and listen to a casual and fun performance of the opera Così fan tutte along the way. The opera will be performed in an Icelandic translation for the first time. It is our belief that when operas are performed in the mother tongue of most of the audience and performers, their experience of the work will be more moving and enjoyable.
When the audience arrives in Iðnó, they step into a time machine that transports them to Reykjavík at the beginning of the 20th century. The performers are in the roles of Iðnó's place holders, serving at the table and playing around the audience who enjoy food, drink, singing and music until late in the evening. A light atmosphere prevails over the plot of the work, but although the drama is certainly present, humor is the main theme in the opera.
The opera Così fan tutte is one of the most well-known and popular operas by the great master Mozart, but it has not been performed in Iceland since 2008 by the Icelandic Opera's opera studio. The opera is about two friends, Guglielmo and Ferrando who make a bet with Don Alfonso who is older and pretends to be wiser. Don Alfonso believes that all women are unfaithful, or all women alike (as the title, Cosi fan tutte, suggests). They decide to disguise themselves and prove to Don Alfonso that their girlfriends Fiordiligi and Dorabella are indeed faithful no matter what. This results in a joyful and funny sequence of events that end in disaster.
Bjarni Thor Kristinsson directs the show and Gísli Jóhann Grétarsson is the conductor. The singers are Unnsteinn Árnason as Guglielmo, Eggert Reginn Kjartansson as Ferrando, Kristín Sveinsdóttir as Dorabella, Lilja Guðmundsdóttir as Fiordiligi, Jón Svavar Jósefsson as Don Alfonso and Jóna G. Kolbrúnardóttir as Despina.
Participants