Símon Karl Sigurðarson
Clarinet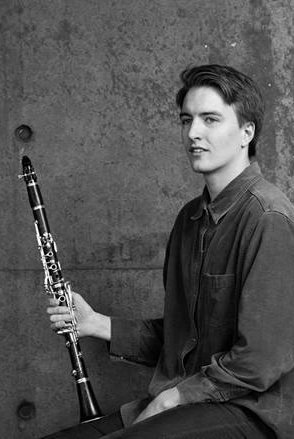 Símon Karl (b.1994) started playing the clarinet when he was 9 years old in a windband in Reykjavík. He moved to Stykkishólmur, a small village in the countryside where he continued his studies. At the age of 15, he started taking lessons with clarinetist Guðni Franzson who would become his teacher in FÍH School of Music in Reykjavík. He also took improvisation lessons with saxophonist Sigurður Flosason and guitarist Hilmar Jensson. In 2015 he graduated from FÍH and went to Reykjavík College of Music where he studied under the guidance of clarinetist Freyja Gunnlaugsdóttir. He graduated in 2017.
Símon has also participated in various musical activity, sung in choirs and is currently the singer in a salsaband, the Salsacommune, that has been tearing up the small salsascene in Reykjavík.
He is currently studying clarinet performance in the Icelandic Academy of the Arts under the guidance of clarinetist Einar Jóhannesson.