Hjertelyd
Nordic House · 21/10/23 at 10:00 AM
Nordic House · 21/10/23 at 11:30 AM
Nordic House · 22/10/23 at 10:00 AM
Nordic House · 22/10/23 at 11:30 AM
Duus Reykjanesbæ · 24/10/23 at 10:00 AM
Duus Reykjanesbæ · 24/10/23 at 11:30 AM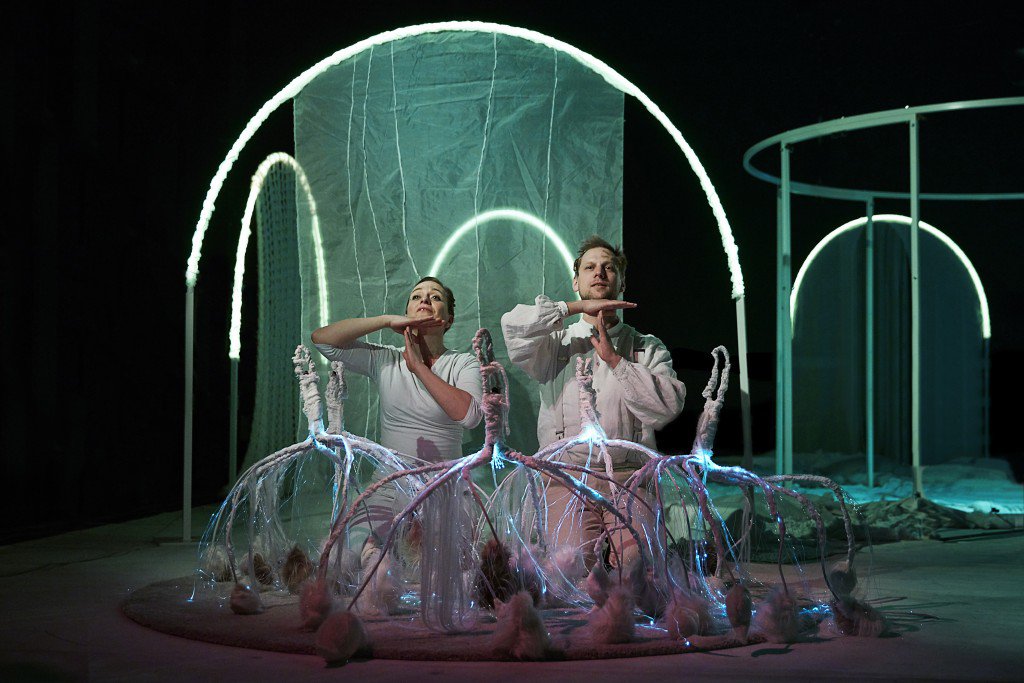 "HjerteLyd" is an opera for babies aged 0 - 2.5 years and their parents. "HjerteLyd" is an opera that opens the doors to a sensory universe. It is done in a gentle way that creates presence for both little and big ones. Surrounded by soft furry cushions, smooth and woolly textures in bright and dark shapes, babies can safely explore while the music floats around them.
Drawn into a landscape of colors and sounds, the babies' own sounds and physical activities become part of the performance, where there is room for everyone - even those who are experiencing opera for the very first time.
The audience sits in a circle around the small stage of the performance, where children can easily crawl in and interact with the musicians and props. No language skills are required to experience the performance, as it is mostly presented using play with sounds and words in various languages. Therefore, children who have not yet started expressing themselves verbally have the opportunity to experience it with their whole bodies and all their senses wide open.
The music is composed by Sam Glazer and text is by Zoë Palmer. Tanja Bovin made the set design and Marlene Smith the choreography.
This project is supported by the Nordic House, the Nordic Culture Point and the Icelandic Children's Cultural Fund.
Participants