Gitta-Maria Sjöberg
Operasinger/coach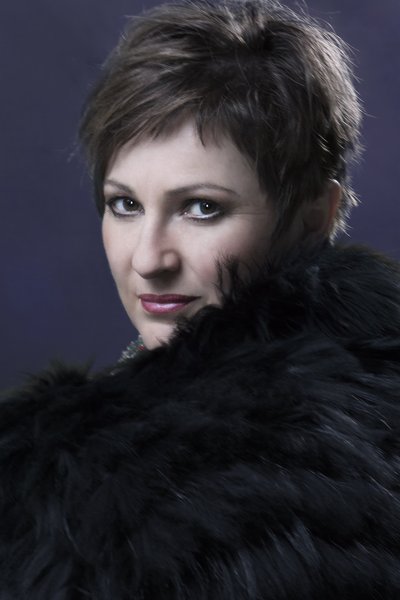 Gitta-Maria Sjöberg incredible soprano voice has made her a highly cherished and wanted guest singer all over the world. Her versatility is extraordinary. She masters both lyric and highly dramatic parts giving her characters sublime inner life and complexity. Her range covers a broad repertoire of roles such as Tosca, Madame Butterfly, Mimi, Desdemona, Amelia, Leonora, Arabella, Sieglinde, Brangaene, Rusalka, Katarina Ismailova, Kostelnicka and Emilia Marty. For the latter, she was named singer of the year by leading German critics. In the fall of 2014, she was invited to open the Janácek Festival in Brno in the role of Emilia Marty in "Vec Makropulos", and the reviews were overflowing with success. The performance was recorded and was aired in The European Radio and on Czechish TV. Recently, the show was awarded first prize for the best production of an opera in Czech Republic and plans have been made for a DVD release. In 2017 and 2018 she sang the role of "The Mother" in the premiere of Louise Alenius' successful opera "Silent Zone" at the Copenhagen Opera Festival which also was highly awarded.
Gitta-Maria Sjöberg received her education from the Opera Academy in Copenhagen where she was trained and coached by the great Finnish bass singer Kim Borg. Nowadays she shares her experiences and teaches many masterclasses for young promising talents who benefit from her coaching and large experience.
Gitta-Maria is also a highly gifted lied-singer and has been giving solo Recitals all over Europe, in Russia and Japan. She works with the same presence, enthusiasm and energy, whether it is a Schubert-lied, a Folk song or a Jazz ballad. The large interest she has for lieder and songs inspired her to establish a new festival in Sweden called "Nordic Song Festival", which had its successful opening in the summer of 2014. The festival consists of a mix of masterclasses, concerts and artistic research. Nordic Song Festival is growing with great success and she bids you "Welcome to Nordic Song Festival August 9 – 17 2019!"
Among her many records and publications, you'll find "Verdi & Puccini Arias", "Nordic Trio: Nordic Folk Songs and Ballads", and "15 Songs by Gustaf Fröding". Recently, she released a recording with interpretations of Nordic Christmas songs with the title: "Nordic Winter Christmas Songs".
Her portrayal of the demonic and yet tragic role of Kostelnicka at Malmö Opera's rendition of Jenufa in 2011 was praised by Opera News as one of the best ever made, and is available on DVD from ArtHaus Musik. In the spring of 2019 a new recording of Russian and Danish Songs with the Russian pianist Polina Fradkina will be released.
Since March 2013 Gitta-Maria is also Chairman of the Birgit Nilsson Society. She has received many awards, a. o. the Birgit Nilsson Award and has been Knighted by Queen Margrethe II of Denmark giving her the title of Knight of Dannebrog first grade.
http://www.gittamaria.com / http://www.facebook.com/gittamaria.sjoberg