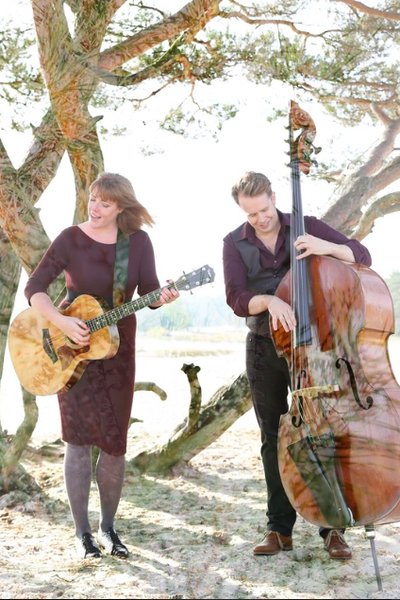 Singer-songwriter/guitarist Vera Jessen Jührend and singer/bassist Peter Jessen recorded 'Is there such a thing as too much love?', the successor to their self titled 2013 debut, in Denmark at the Jessen family summerhouse (hence the name 'Sommerhus'). Vera and Peter collaborated together on Vera's first two albums, "Leave a Line" (2009) and "Bubbles & Bones" (2011). 
Sommerhus previously introduced a number of the new album's songs during their living room performance as part of Operadagen Rotterdam in 2015. Guided by opera director Timothy Nelson (USA), Vera and Peter made a free adaptation of the opera L'Orfeo by Claudio Monteverdi. This experience, together with a tour in South Africa and Swaziland in 2014 and countless (living room) concerts in the Netherlands, left its mark on 'Is there such a thing as too much love?'.
The music of the Rotterdam based couple features ambient chamber pop, classical themes and intimate duets written for two voices, acoustic guitar and double bass. 'Is there such a thing as too much love?' was released by QuiteQuiet Records, the Dutch label that specializes in intimate and acoustic pop.