MOZART REQUIEM SINGALONG
Hallgrímskirkja · 22/10/23 at 5:00 PM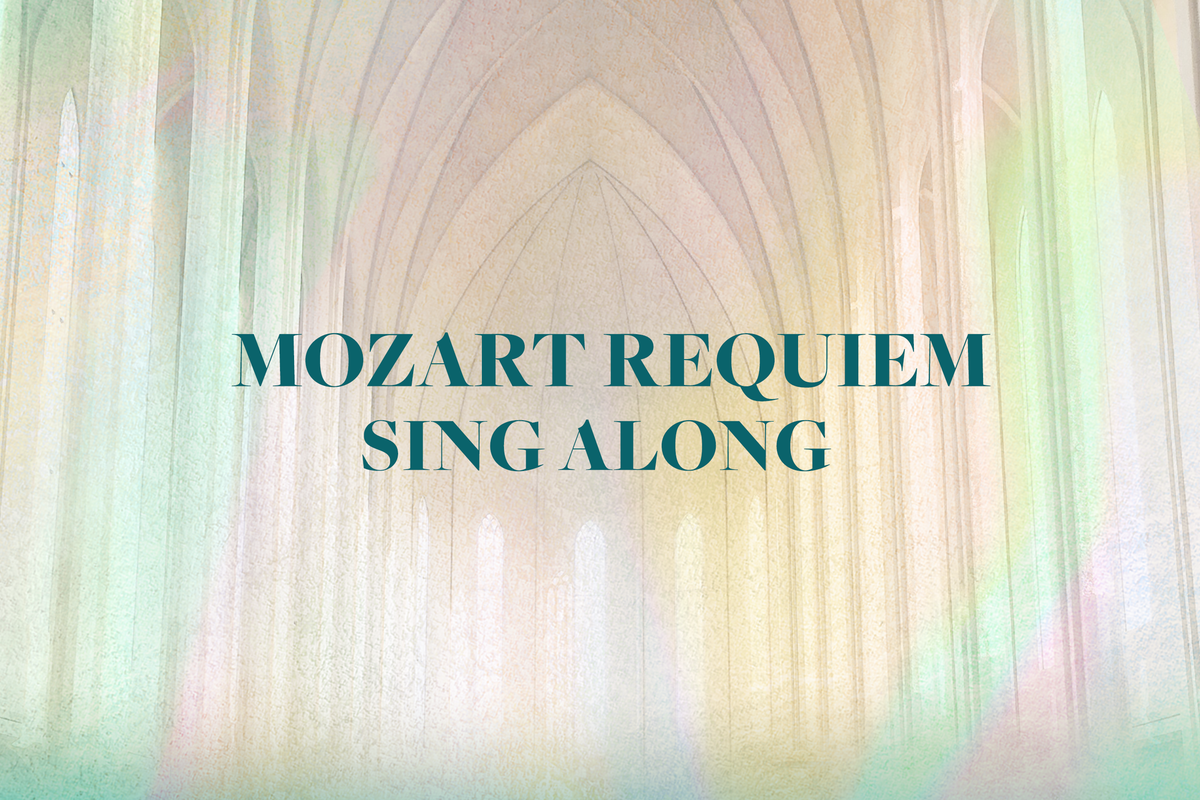 Have you ever dreamed of singing the Mozart Requiem? Now is the chance, as the audience members are invited to sing along with the Reykjavik Opera Days' Festival Chorus under the baton of Steinar Logi Helgason and together with organist Lára Bryndís Eggertsdóttir.
Please bring your own sheet music and get ready for enjoying this work in the most special way. A limited number of extra sheet music will be available to loan at the entrance.
Tickets are available here
About the piece (written by AI):
Mozart's Requiem, officially titled "Requiem Mass in D minor, K. 626," is one of the most famous and iconic compositions in the classical music canon. Wolfgang Amadeus Mozart began working on this masterpiece in 1791, the year of his death, but tragically, he was unable to complete it before his untimely demise at the age of 35. The Requiem remains shrouded in mystery and intrigue due to the circumstances surrounding its creation.
Commissioned by an anonymous patron who wished to remain unidentified, Mozart embarked on composing the Requiem with a sense of urgency. It was said that Mozart believed he was writing this requiem mass for his own impending death, adding to the eerie and poignant atmosphere of the work.
The Requiem is scored for a full orchestra, choir, and vocal soloists, and it consists of several movements, including the Introit, Dies Irae, Rex Tremendae, Confutatis, Lacrimosa, and more. Each movement is a testament to Mozart's exceptional skill in crafting emotionally charged and spiritually profound music.
Mozart's death occurred while the Requiem was still unfinished, leaving only the first few movements fully orchestrated and the rest in varying states of completion. It was left to Mozart's student and friend, Franz Xaver Süssmayr, to complete the composition based on Mozart's sketches and instructions.
The Mozart Requiem has captivated audiences for centuries with its transcendent beauty, dramatic intensity, and poignant melodies. Its hauntingly powerful choral sections, especially the Dies Irae and Lacrimosa, are particularly renowned for their ability to evoke a wide range of emotions, from fear and foreboding to sorrow and transcendence.
Today, the Mozart Requiem stands as a testament to the genius of Mozart and his ability to infuse profound emotion into his music. It continues to be performed in concert halls and churches worldwide, serving as a timeless tribute to the enduring legacy of one of classical music's greatest composers.
Participants