Guja Sandholt
Singer and Artistic Director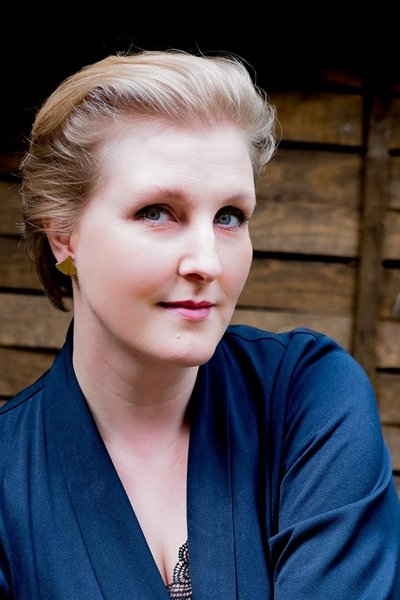 Icelandic singer Guja Sandholt lives in Utrecht and Reykjavík and performs regularly in the Netherlands, Iceland and internationally. She is also the Artistic Director of a new opera/music theatre festival in Iceland, Óperudagar,  which was chosen Music Festival of the Year 2018 at the Icelandic Music Awards after the 2nd edition in 2018.
Recently, Guja portrayed Leonore in an adapted performance of Beethoven's Fidelio in Iceland and Estonia; Julia Child in Lee Hoiby's Bon Appétit! in Reykjavík and Estonia; Popova in William Walton's The Bear at the Cycle Art and Music Festival in Iceland and Sweden. Guja enjoys the oratorio repertoire and has e.g sung the solo parts of the Weihnachtsoratorium, Matthew Passion, Messiah, Duruflé's and Mozart's Requiem, Beethoven's Mass in C, Dvorak's and Pärt's Stabat Mater and Vivaldi's Gloria. 
Among her upcoming projects are performances of Mattheus Junior, As one chamber opera and the Verdi Requiem in Iceland.
Prior to moving to the Netherlands to study with Jón Þorsteinsson, she studied at the Guildhall School of Music and Drama in London and the Mozarteum University in Salzburg. In the Netherlands, she studied with Charlotte Margiono and Jón Thorsteinsson. She currently studies with Stephanie Doll in Düsseldorf. 
Among her other operatic roles are Dido (Dido and Aeneas, Purcell); Nerone and Ottavia (L'incoronazione di Poppea, Monteverdi); Orfeo (Orfeo ed Euridice, Gluck); Volpino (Lo speziale, Haydn), Flosshilde (Das Rheingold-Wagner) and Zweite Norn (Götterdämmerung-Wagner). Together with Heleen Vegter, pianist, Guja regularly gives song recitals.
Guja has attended masterclasses/private lessons with teachers such as Malcolm Martineau, Sarah Walker, Roger Vignoles, Tom Krause, Wolfgang Holzmair and Angelika Kirschlager. In recent years, she has been granted generous support from the Artist's Salary Fund in Iceland to pursue various new projects..
An experienced ensemble singer, Guja has a part time job with the Dutch Radio Choir.
In 2011-2012, she worked as a secretary to Arvo Pärt and his family in connection with the newly founded IAPC in Estonia.